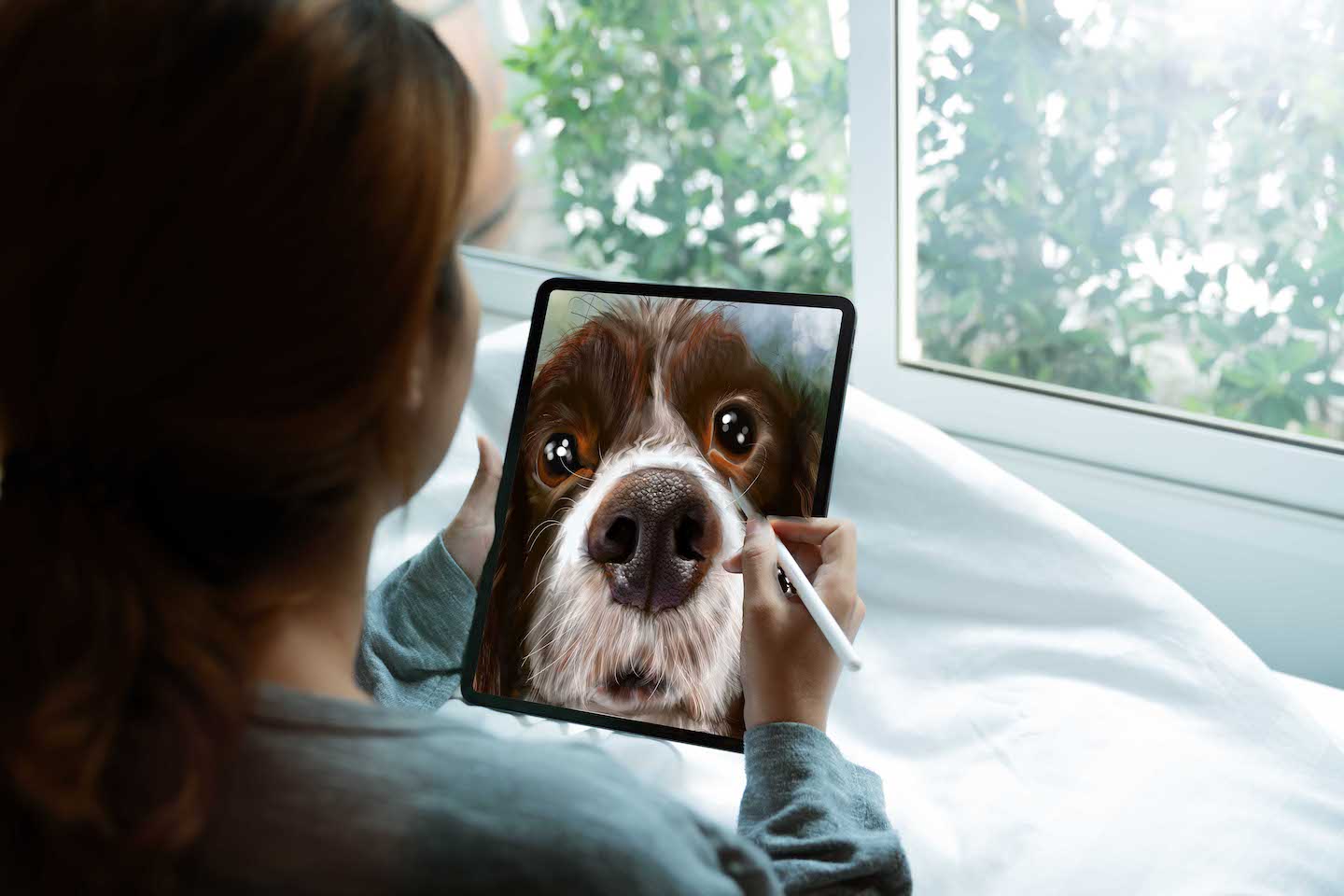 Now you can preserve that one moment when your cat, dog, hamster or horse does something cute, cunning or cantankerous, with a pet painting. When we say goodbye to our fur baby as they walk across the rainbow bridge, we want to immortalise their face and see them every day.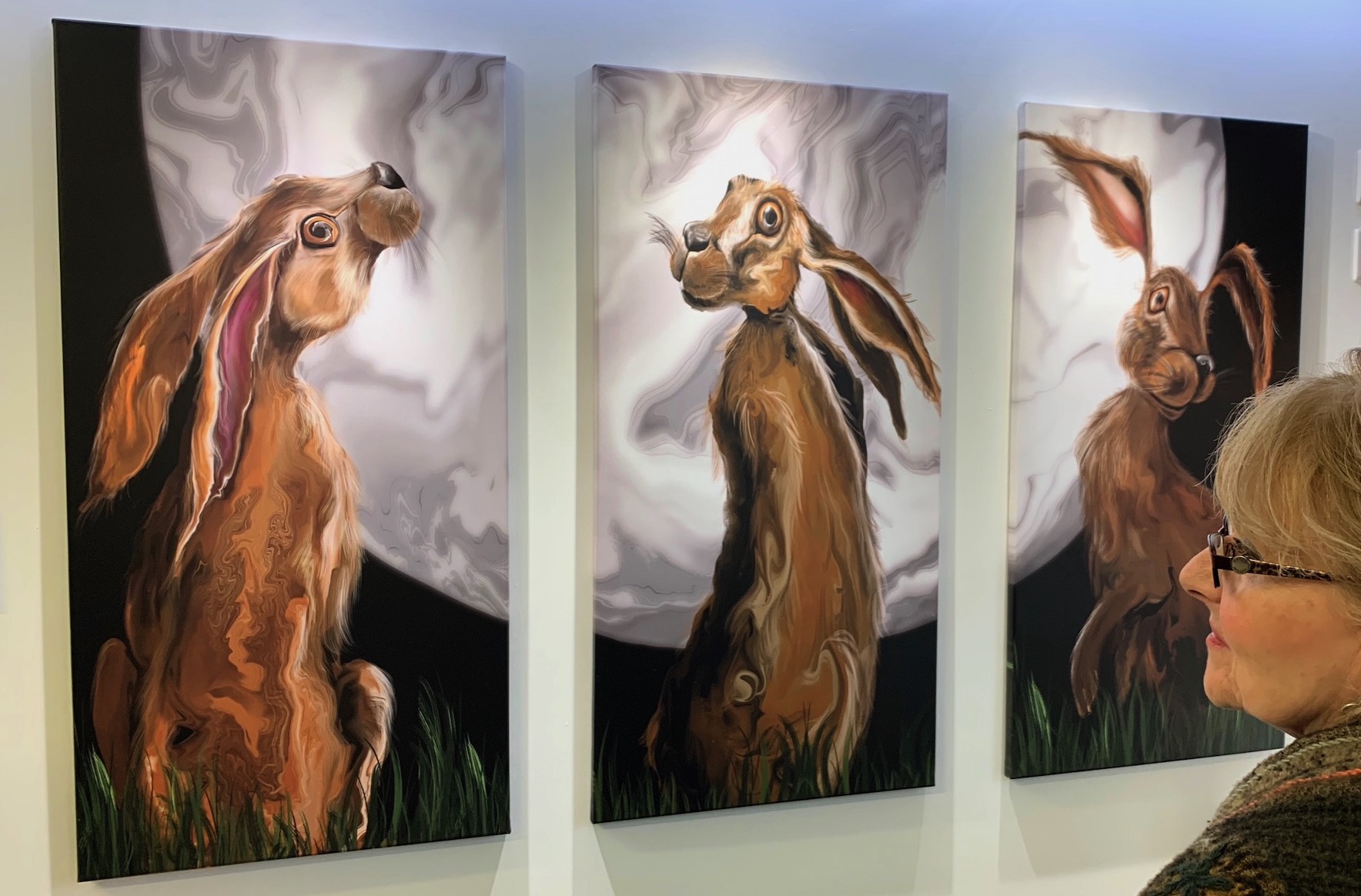 Here you can find all my artwork to buy, both created digitally or as original acrylic paintings on canvas. Doodles, animals, surrealism and abstract. All my work is available to buy as a Canvas or Poster prints  … or for outdoor art choose Aluminium
.
I love painting faces, finding the essence of a person, and adding the elements that make them who they are. It is an amazing process. Check if you would like me to paint you or a loved one, check out my portfolio and connect with me. Lets talk. 
Who creates this Art?
Samantha Biddle
40 years ago, I never imagined I would be considered a professional artist. I have been lucky to have been able to have a career within creativity which has taken me around the world. But living with a debilitating bone condition meant that time was running out for me to be running around the world for work. Art and creativity is part of who I am, and to be able to send my day doing it, well isn't that a blessing.
I live in North Dorset with my childhood sweetheart, husband of 30+ years Jon and two dogs, Bella and Bertie. On the edge of a small town, I have the best of both worlds, Waitrose is 5 minutes away and the countryside is right outside my window. My studio is a converted garage alongside my home, with honeysuckle and yellow roses growing along the walls outside. 
What excites me is the opportunity to find unique ways to fit my art into the world. I still love teaching and helping other creatives to find their inner digital ninja. But I realise art is more than something you hang on the wall. In today's world art can be worn, held, and even sat on. Art is everywhere and celebrated as part of a culture or identity.
I paint original canvases, and I create digital canvases using my iPad; I enjoy the latter because it fits into that anytime, anywhere philosophy. The misconception that digital art is the manipulation of photos befalls a lot of artists, and I feel we should re-categorise the artistic elements of digital art. Most artists who choose an iPad or tablet as a medium paint by selecting and manipulating brushes & colours available within their preferred app. They are no less talented; a range of skills are a required element of developing a digital artwork.
My paintings develop in a 'feel as you go' kind of way, maybe even spiritually inspired. I have an eclectic range, but mainly they bridge the gap between reality and abstract.
Subscribe
Sign up to my newsletter and find out the inner workings and struggles of an artist, inspiration, the how and why, and plenty of other good stuff.
Glastonbury Tor by Samantha Biddle