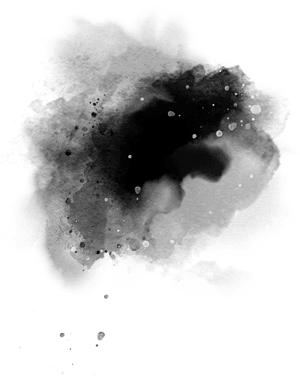 Our website address is: https://artbysamantha.co.uk.
By interacting with this website, shopping with us and/or otherwise contacting us, you consent to the processing of your Personal Data as described in this Privacy Notice.
Who we are
'We' is Sam Biddle, owner and Administrator of this website.
'We' is also our website and eCommerce hosting provider who, of necessity, processes Personal Data on our behalf, and will have access to it. That hosting provider is a trusted UK-based third party processor, and we are assured of the high level of privacy and security afforded to your Personal Data.
What personal data we collect and why we collect it
Information you provide us with
Should you choose to contact us via our contact form we will collect Personal Data that will include but may not be limited to your name, email address and telephone number – all personally identifiable information that is necessary for responding to you in connection with your enquiry and/or to providing you a product/service. We will store the information you provide us in order to carry out those functions.
Should you order goods from us we will collect that same Personal Data plus your shipping and billing address, and your choice of payment method. We use this information to process your order, for authentication and fraud screening. This data is stored by us for a period of seven years, in line with standard business and tax requirements.
We use PayPal and Stripe to process eCommerce payments; at no time do we have access to (so do not collect or process) any personal financial information such as a credit or debit card number.
Information automatically collected about you by our Cookies
Like most websites, we use cookies to automatically collect statistical data when you visit artbysamantha.co.uk. That data will include your IP address, your operating system, your browser ID and your browsing activity. We also use:
Necessary cookies – these cookies are required to make the website usable by enabling basic functions such as page navigation and access to secure areas of the website that require logging in. These cookies don't collect any personal information from you unless you are a secure user area.
Preference cookies – these cookies enable a website to remember information that changes the way it behaves or looks, such the products you have viewed to create a 'Recently Viewed' listing.
Marketing cookies – set by Facebook with whom we sometimes advertise.
Of the information collected only your IP address could relate to you as an individual. We collect this information through the use of Google Analytics, a free web analytics service that tracks and reports website traffic; it is collected to provide us with an understanding of the visits made to our website. We do not make use of this information in any other way.
We also use Geolocation so we know where in the world you are located and can present you with the appropriate shipping charge information during your visit, before you checkout. No personal data is collected by Geolocation.
If you have an account and you log in to this site, we will set a temporary cookie to determine if your browser accepts cookies. This cookie contains no personal data and is discarded when you close your browser.
When you log in, we will also set up several cookies to save your login information and your screen display choices. Login cookies last for two days, and screen options cookies last for a year. If you select "Remember Me", your login will persist for two weeks. If you log out of your account, the login cookies will be removed.
Embedded content from other websites
Articles on this site may include embedded content from other websites (e.g. videos, images, written content, etc.). Embedded content behaves in the exact same way as if the visitor has visited the other website.
These websites may collect data about you, use cookies, embed additional third-party tracking, and monitor your interaction with that embedded content, including tracking your interaction with the embedded content if you have an account and are logged in to that website.
Who we share your data with
No one, unless required to do so by law or where in good faith we believe such action is necessary to comply with a legal process.
How long we retain your data
For visitors that have contacted us via our contact form, we will store the personal data you provide in electronic format, on the high security website server, for a period of approximately 18 months.
For users that register for an account, we store the personal data you provide in your user profile. All users can see, edit, or delete their personal information at any time (except they cannot change their username). Website administrators can also see and edit that information. The information will be stored on the website for a period of up to 12 months after you have cancelled your account.
What rights you have over your data
If you have an account on this site, or have contacted us via a contact form, you can request to receive an exported file of the personal data we hold about you, including any data you have provided to us. You can also request that we erase any personal data we hold about you. This does not include any data we are obliged to keep for administrative, legal, or security purposes.
Contact information
Should you wish to exercise your rights over your data, please contact me in writing with details of your requirements:
Additional information
How we protect your data
We are committed to ensuring that your information is secure. We employ safe protocols for website browsing, encrypted communication and transfer of Personal Data (such as HTTPS and SSL/TLS). In order to prevent unauthorised access or disclosure, we have put in place suitable physical, electronic and managerial procedures to safeguard and secure the information we collect online.
What data breach procedures we have in place
Despite our best efforts we cannot absolutely guarantee the security of our systems, our server or our online 3rd Party accounts & databases. We do however promise to notify you as the Data subject and the necessary authorities of any data breaches. We will also notify you if there is a threat to your rights or interests. We will do everything we reasonably can to prevent security breaches and to assist authorities should any breaches occur.
Removing & controlling cookies
You can remove cookies stored in your computer via your browser settings. You can also control some 3rd party cookies by using a privacy enhancement platform such as optout.aboutads.info or youronlinechoices.com.
You can opt out of tracking by Google Analytics at the Google Analytics opt-out page. Google also provides information on how to Opt out of seeing personalised ads.
For more information about cookies, visit allaboutcookies.org.
We reserve the right to make changes to this Privacy Notice from time to time.
First published 5th July 2021.