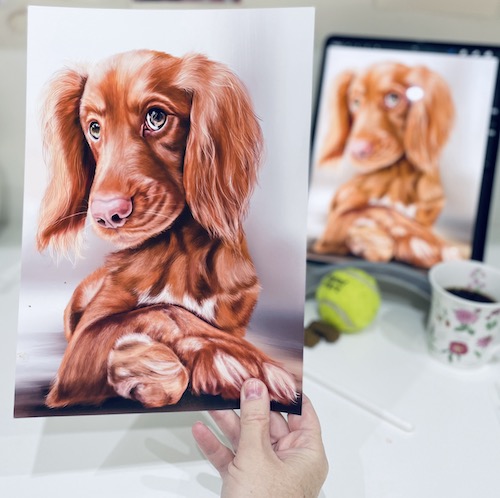 Pet Paintings
Digital or original!
Bespoke portraits painted on canvas or digitally- choose between an Original acrylic portraits or a Digital version.
Available worldwide
Bespoke portraits digitally drawn by hand on  ipad or painted in acrylic on canvas.
FREE shipping uk wide

choose a Digital painting and you will receive;

A3 or A4 print unmounted.
Digital version in jpeg format.
Short video of the digital painting process.

You will get regular updates and screenshots of the painting.
Original pet portrait. 
This is A4 in size 21x29cm and painted in acrylic on canvas or canvas board. There is an option for watercolour as well. We can discuss which might suit the image or style you're looking for. (It has to look good in your home too) I will ship this canvas into a box.
If you want a larger canvas size, there will be an additional fee. 
Click the black button, and fill out the form, tell us about your pet. Then you will be redirected to the deposit page.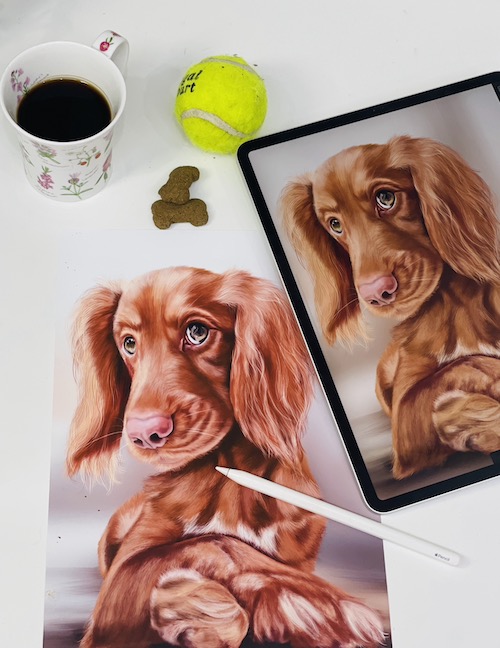 Digital pet painting. 
Not too confused with photoshopped images, I will use the same process as I do an original painting, but on my iPad. The brush strokes are visible, but instead of paint and bristles I have an Apple Pencil and a lot of different options. 
You will receive an A4 or A3 print of your pet once I have finished, I will also send you the digital image too, great to print off for T- shits, or coffee mugs, but normally people use it as a cute screen saver on their phones. I will also show you the painting process and send you updates as I go, plus record the painting, so you have a video as well.  I will send you this print in a rolled tube with 2 weeks of sending me all the images. You can also request the painting to be mounted for an additional £5. If you want the print on a larger canvas, we can discuss this, but there will be an additional cost.
Click the black button and fill out the form, you will be redirected to the deposit page once complete.
So that's it, here is what you need to do next;
Decide on the portrait you would like
Then click on the button below, this will take you to a form page, fill this in and let us know about your pet. once complete you will be redirected to the deposit page, or you can click the orange button on the deposit page and I will get in touch with you before you pay, just in case you have more questions.
Original acrylic canvas A4 - £165
Digital printed A4/A3 unmounted - £125
Send me images of your pet.
Please take the one photo of the position you want your pet painted in, but I will also need a side profile and images in different lights so I can make sure I get the right values.
Please try to get a shot at eye level and not from above.  A pet portrait is always more interesting if there is action, or if they are in the middle of something. Running, chewing or lying on the sofa and looking at you with loving eyes.
A pose works too, but can be a little generic. Please make sure the whole of the pets head is in the frame, especially the ears 
Tell me about your pet.
Do you have a grumpy cat, a cheeky poodle or a snack stealing springer. What have they done that makes you chuckle?
Finally, hit the book now button, fill out the form and pay for your deposit.
I will contact you via Facebook messenger, email or whats app, to confirm the booking and find out more information if needed. I will also be sending you updates. 
It's as easy as that. When your portrait is is complete, I will send you a link to pay the balance and sort out the shipping. Once paid I will send you the jpeg of the finished portrait right away and edit the video for you (only digital version) then print and pack it for you. 
Spend a couple of minutes with me as I get lost in this portrait of Bella, the springer spanial.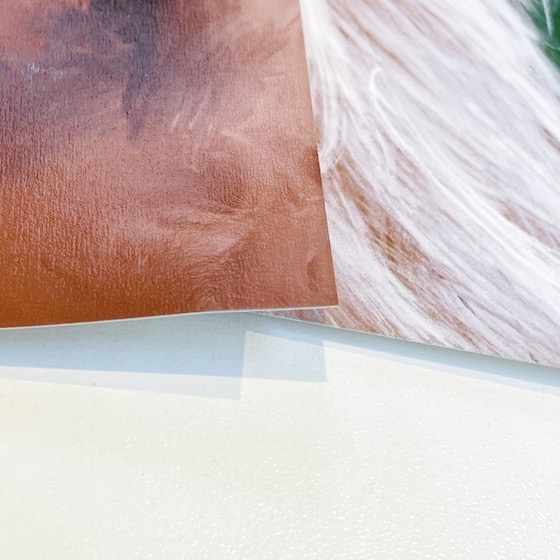 Original Painting
Done on a Canvas using acrylic paints and lightly varnished with a satin finish. Because it is acrylic it can hang in bathroom or kitchen. The Canvas size is A4 (larger upon request) 21cm x29cmx2cm. 
Digital Painting
Printed in one of 2 sizes A4 on 200gsm art photo paper, Satin finish. A3 size 290gsm photo art archival paper. The print comes un mounted, but you can request a mount at an additional cost. You will also receive a Jpeg file in high resolution and a short video of the process.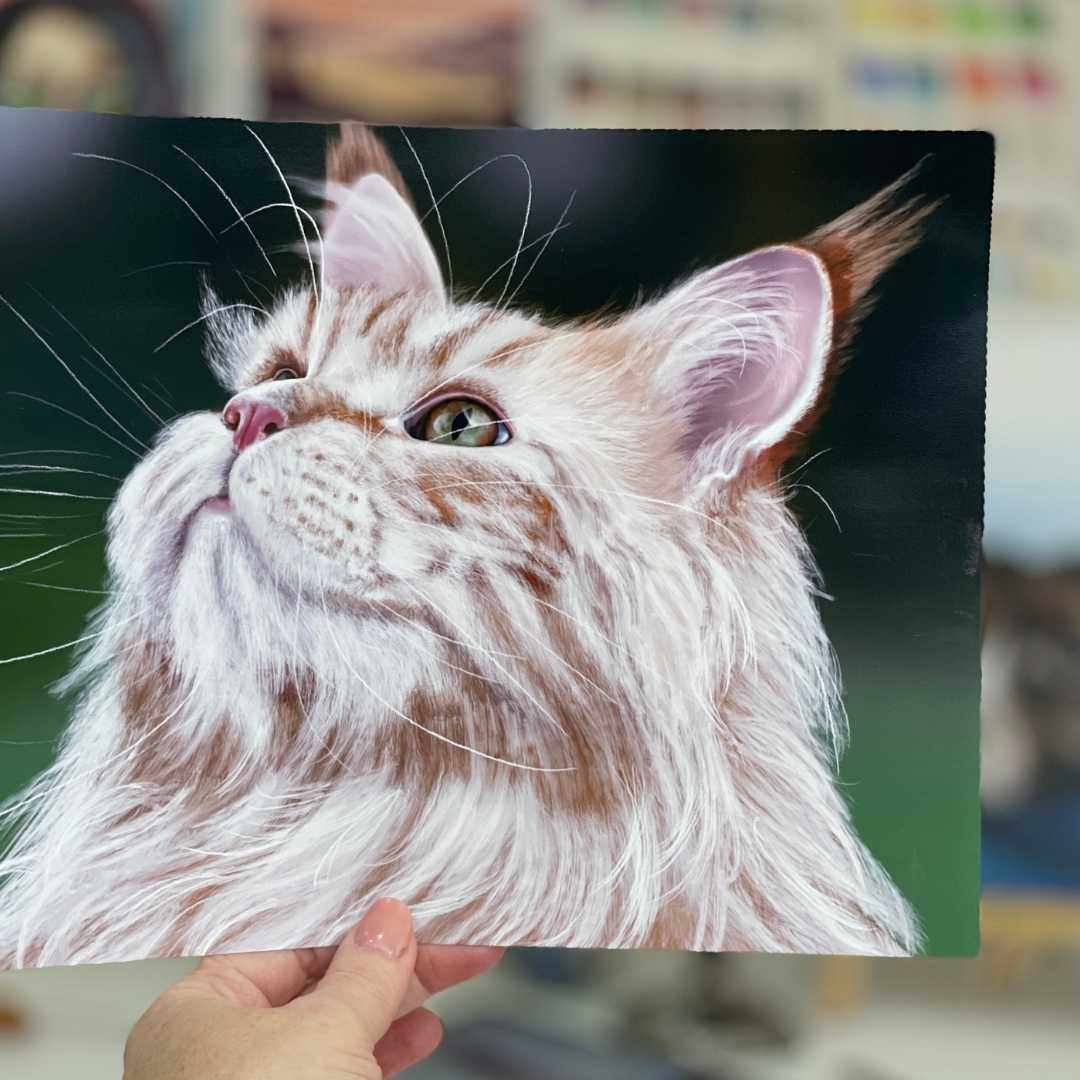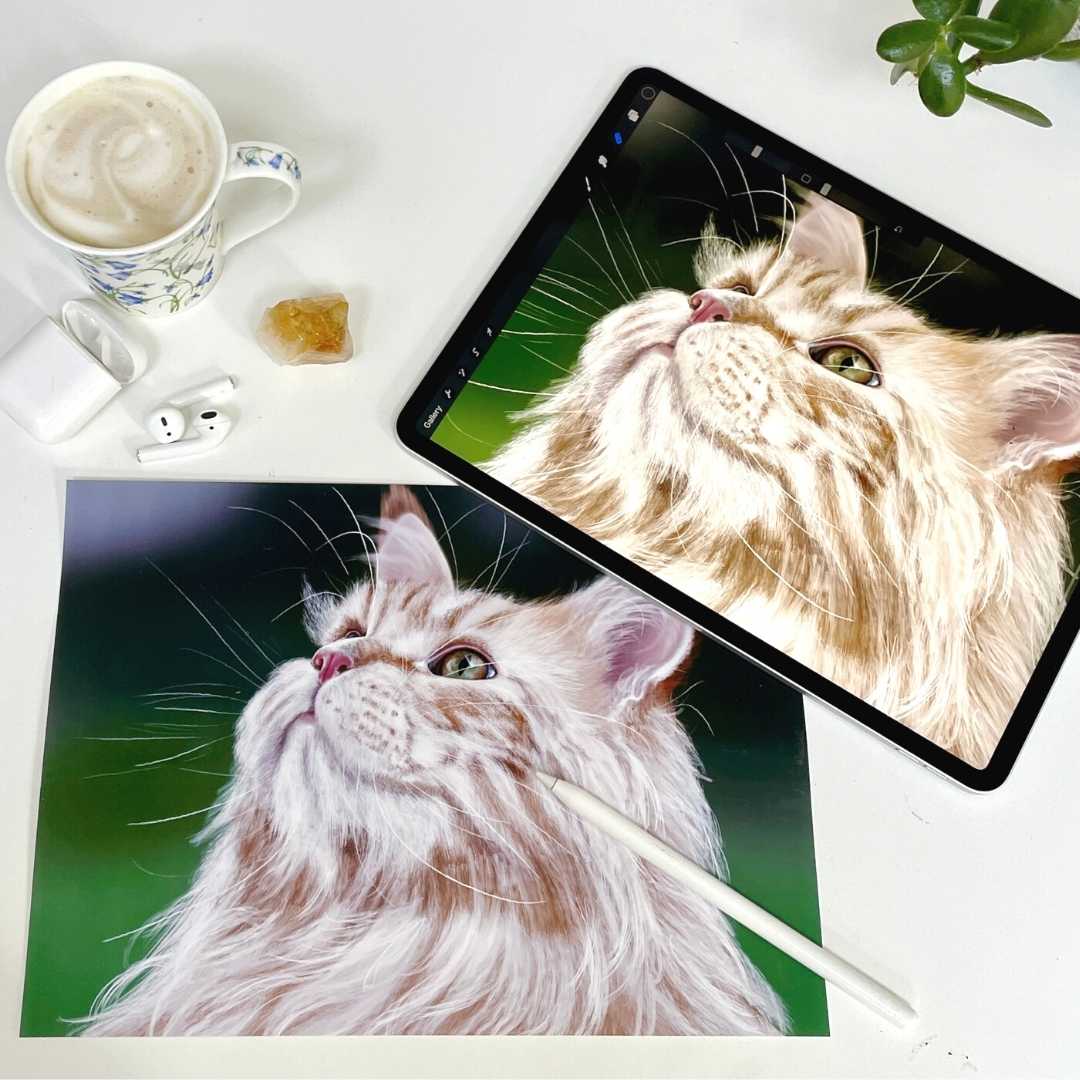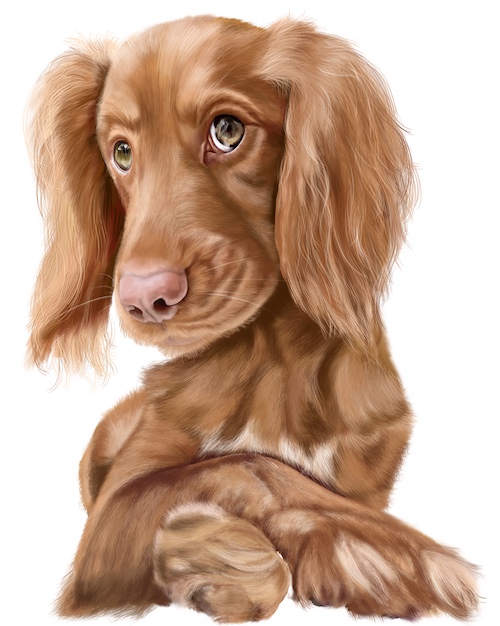 Millies Story
Meet Millie, a beautiful working cocker spaniel -you can follow her on Instagram @meetxmillie. 
Painting digitally starts with some great photos from you. From there, I choose the right composition, that works well for the character of your pet. Using the stories you tell me, I sketch out the painting. 
I always start with the eyes, they are the heart of soul of any animal, and then I add fur. building out the colours with the different values in the fur colours. Finally, I build out the image with detail. This is the most painstaking process. It takes a while to build the fur detail, but it is the most rewarding, as I see your pet come to life.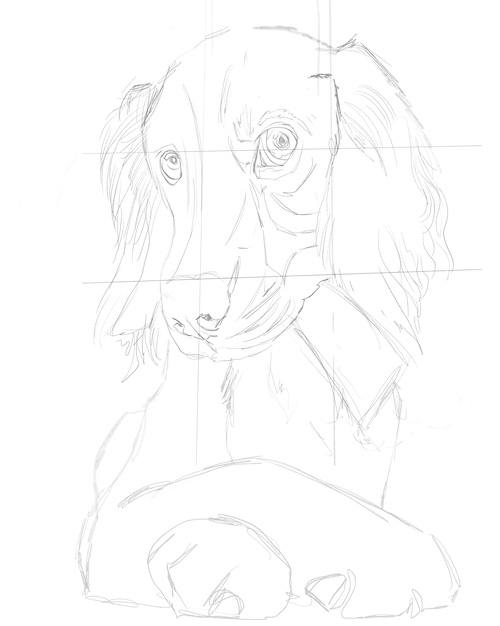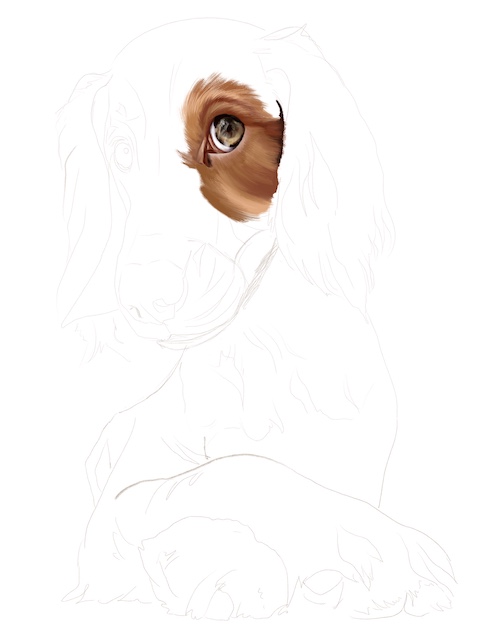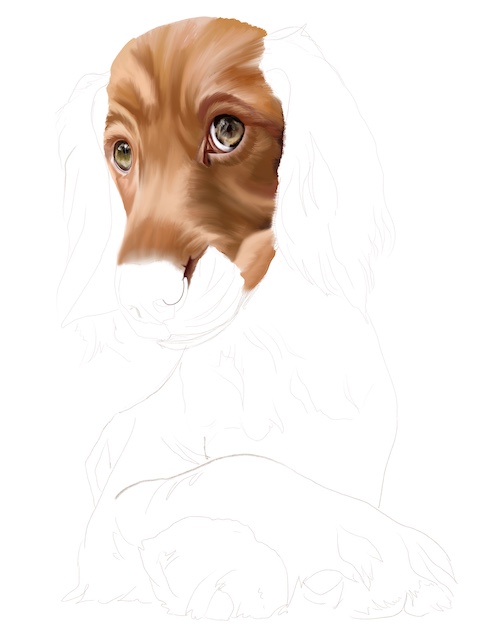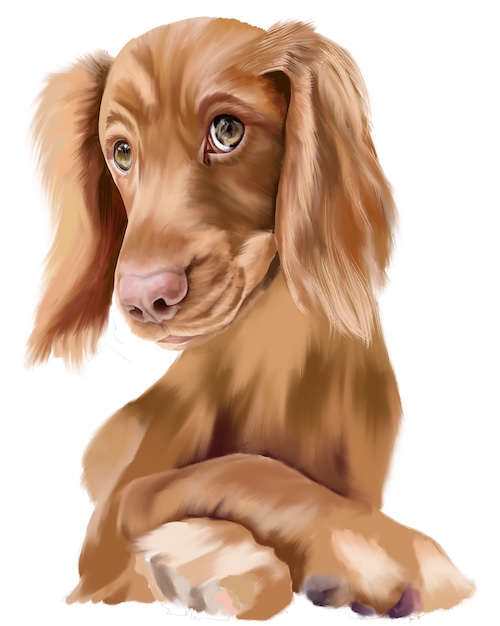 Chooseing the right photo is importrant. I love painting the character of your pet, a good quality photo is also essentual.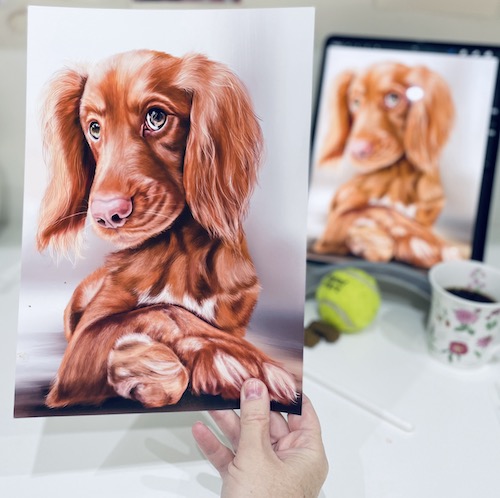 Then I print out the final portrait after you have approved the image. You will receive either an A4 or A3 copy on 300gsm artist grade paper. 
Hit play and check out the painting process.
Printing and packing your pet portrait, we send all prints out via My hermes. If you want a mount, I can do this on request, for an additional £5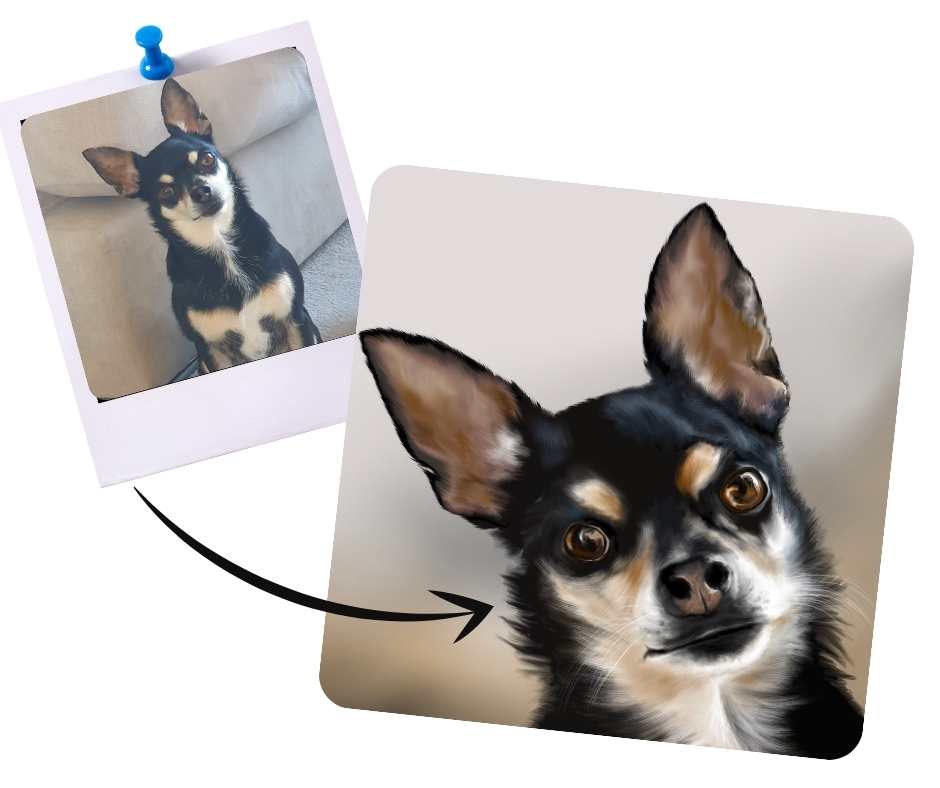 Words can not begin to explain how much my heart is bursting right now! I reached out to the incredibly talented beautiful Sam Biddle after my handsome Toby passed away just over a week ago. I knew I wanted a painting of Toby to remind myself and my family that life is truly precious and not to worry about the little unnecessary things life throws at you. Toby was always by my side when I wasnt feeling myself and looked at me as if to say "everything is absolutely fine mum,stop stressing and hug me"
Sam has captured that expression more than I could ever think was possible. I'm beyond grateful and honestly can't thank you enough for helping me heal plus our conversations that we have had.
thank you thank you thank you!
I had been meaning to have a portrait done of our Frenchie's for some time, and our 10th wedding anniversary seemed a perfect opportunity, however I left it till the last minute. So tricky to find a suitable artist, one that I felt would capture not only their features but their character and soul too. Due to medium of social media I came across Samantha Biddle, I could see from her portfolio this was a seriously talented lady! She listened to my requests, she made amendments (such as the addition of their favourite toy) and kept me posted and checked I was happy with every detail. The result is so incredible, it is like someone took a photograph not a painting…the detail, colours, light and cheeky characters all present. We are so pleased and would recommend her services to anyone wanting their 'family member' (pet!) captured in a completely unique and one-off stunning work of art. Thank you Sam!!
I was delighted to receive this painting as a gift, and it was even more poignant when my beautiful Bonnie died during lockdown. She was my everything, and more throughout that lonely time and to loose her was more painful than ever. 
I moved this painting from my living room into my bedroom and every morning I would open my eyes and see her face. Sam has found her soul and got to know Bonnie, using different photo's she was able to put together her character, asking me to tell her stories, and experiences.  Then she took those memories and encapsulate it on canvas. I have so many photo's on my phone, but turning them into art, every stroke filled with love is something very special. I am for ever grateful for this gift, and the talents of Sam Biddle. It is more than art, it is memories and love she paints.
FAQ's before you book?
We all have questions, and I am here to help. You can email me direct at sam@artbysamantha.co.uk
Or text me on 07828 881029
Perhaps your questions might have answers in the information below.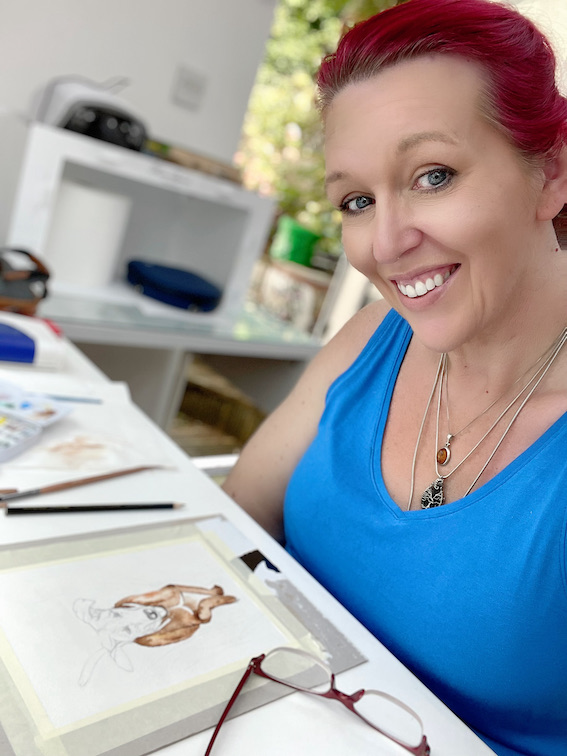 What happens if I don't like the portrait?
You don't have to pay the balance, I will use the portrait in my social and online promotions so all is not lost.
Deposit is non-refundable, especially if I have started the work, however if the reason is agreeable, I would prefer you to leave this experience happy, and I will return the deposit. I keep your deposit in a separate account, and if I can't do the portrait for any reason, I will refund it.
Why do you need to pay a deposit at all?
This covers the cost of any materials I have used and time and the planning of the portrait for you. I take about 2-3 days to complete a panting, and longer for an original canvas. My hourly rate is negligible. A deposit shows a commitment by you in this process, and an agreement between the both of us. I am not a gigantic business, and it is just me and your pet. Everything is hand drawn and not computer generated. Sadly, the deposit results from other people's actions. If there is no reply once I completed the painting, that is 3 days away from someone else's pet portrait. I am sure you understand.
I look forward to meeting your pet. 
Oh Sam! That's fantastic, It looks so like her! It's made me smile. Thank you soooooo much, I honestly can't get across to you how much this means to me. You have captured Lulu so perfectly.
She's gonna go at the head of the table in the dining room and I can still see her from my seat in the front room.