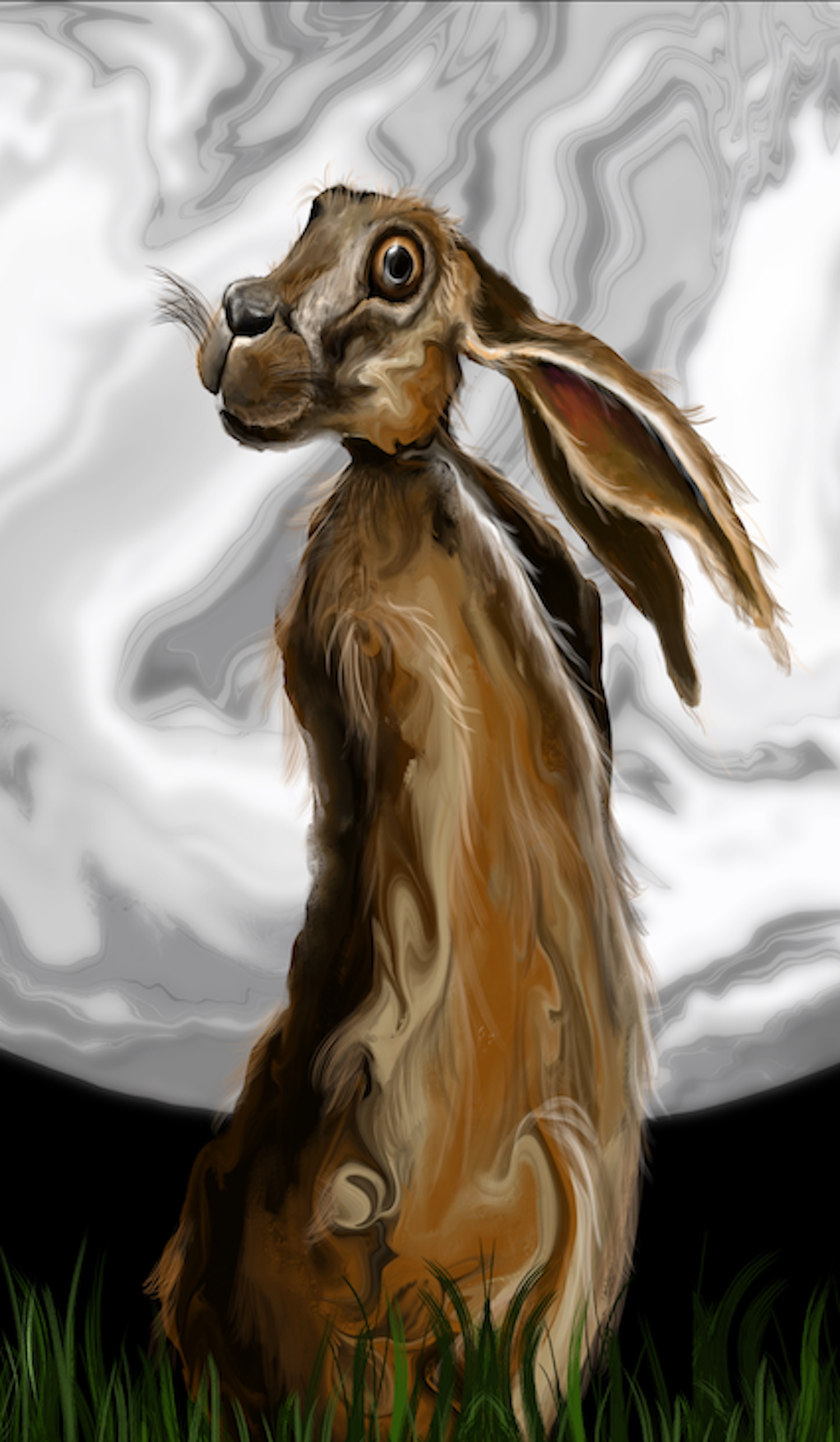 DESCRIPTION
I have always had a love for hares. Throughout time hares have been considered as sacred animals by many different kinds of people. It was said the Queen Boudicca prayed to a hare goddess before going into battle. The Saxons also worshipped a hare goddess.
Hares are associated with fertility and the start of spring, seeing a hare, particularly one gazing at the moon is still considered good luck today. It's about re-birth and growth, something that I have been doing a lot of lately as I move from nails into art.

Painted on my iPad, this is digital art which will be printed onto canvas. 
It will come as a canvas, the image is wrapped around the edge and has no frame.

SIZE
AVAILABILITY
Available as an A4 Print